Yul Edochie Reacts To Tiwa's S3x Tape
Nollywood actor Yul Edochie has reacted to the sex tape of Nigerian singer Tiwa Savage making the rounds on social media.
Recall that Bennievibez earlier reported that the singer had disclosed she was being blackmailed by a sex tape which she said was mistakenly uploaded on Snapchat by her partner.
Some Nigerians believed it was a PR stunt and there was no actual sex tape.  However, a sex tape of Tiwa was released which proved the blackmail was true.
Some celebrities have shown their support with most stating that "Nobody holy pass." Others have condemned the mother of one's action saying she ought to be more careful considering that she has a son who will be affected by her actions.
Edochie has shared his thoughts on the incident and has stated that he stands with Tiwa because she had inspired those who were secretly going through blackmail and could not speak out.
He said: "I commend you @tiwasavage for the way you handled the issue.
You may not know this but you've inspired so many other people who may be going through blackmail silently.
You said capital NO to blackmail and it takes a lot of strength to do so.
It is well.
You're a human being, like the rest of us.
Nobody holy pass.
In life, there will always be ups and downs.
You enjoy the ups and learn from the downs.
Anything that doesn't kill you makes you stronger.
Keep your head up.
Keep being strong.
This too shall pass."
Why I Was Secretly Blacklisted From Nollywood – Joke Silva
Nigerian actress Joke Silva is one of Nigeria's most celebrated, most popular, and most prolific actresses in the industry. She has a career that has spanned more than 30 years and she has starred in a slew of Nigerian movies, television shows, and stage plays over the years.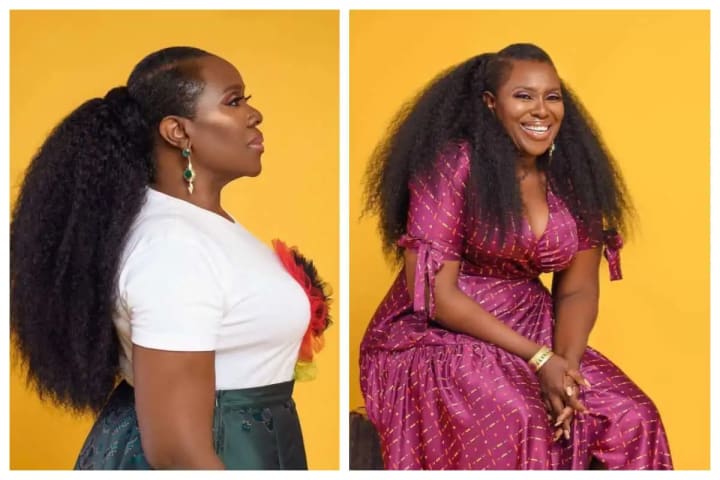 Like many actors and actresses that worked in the industry in the early 2000s, Joke Silva is now disclosing that she too was once blacklisted by Nigerian. Many Nollywood stars from Genevieve Nnaji to Rita Dominic have talked about their own experiences with getting blacklisted, and now in a new interview, Joke Silva is talking about her own experience and why she got secretly blacklisted. 
Here's the story according to Joke.
**Before reading on, please make sure to like and follow my Facebook page (Jide Okonjo) so you don't miss out on any new and interesting lists, articles, and stories that I post every single day. I have a really fun page. If you like my page, you will have fun too. So what's stopping you? Like my page and let's have fun together!
During an interview with Chude, Joke Silva reflected on that moment in her life saying:
Years ago we did this film and the producer, you know at that time, that was the time when all the marketers were getting involved in movies. And this marketer came to our house, we were living in Ikeja at the time, brought money for myself and my husband to come on this movie that they had already started shooting and they wanted us to play the parents of the star of the film. We said, 'okay why not' and the money was right there so 'okay, let's go'. Then we started shooting. It was Fred Amata who directed at the time. We started shooting and things were going a bit rocky until one day, we were waiting for the lead actress. We got on location, they told us we had to be on location by 8 in the morning and we got on location on time. We were never late. Got dressed. And we were waiting. And waiting. And waiting. Till 4 in the afternoon.

When the marketer then brings the star along with them to location, I turned around and I looked to Fred and I said 'Fred, I'm contracted to work with you for 2 weeks, I will give you 2 extra days on those 2 weeks cuz I know what location can be like. After those 2 days, if we don't finish, I'm walking'. Fred said 'I totally understand' but I'm sure he didn't believe I would do it. When those 2 days were up, we still had one scene and it was supposed to be a very crucial scene in the film. I didn't show up o! I didn't show up.

It was a big marketer at that time and this guy couldn't believe it. (He was shouting this and that,) 'get her here', I said 'get to where? Abeg'. And because of that, I was secretly blacklisted for quite a while. Mine was never announced but it was done and I really couldn't give a ****

E be like say everybody really chopped blacklisting breakfast that year o! What do you think about Joke's story and her reason for getting blacklisted? Let me know what you think by leaving a comment on my Facebook post.