Goodluck Jonathan has defected to APC from PDP, Buhari aide confirms.
Bennievibez had gathered earlier that the All Progressives Congress (APC), Nigeria's ruling party, has received N100m for the presidential form of Goodluck Jonathan, a former Nigerian President.
A report monitored on The PUNCH by Bennievibez, says a serving governor credited APC Collection Account domiciled with Heritage Bank, with N100m for former President Jonathan's APC Presidential form.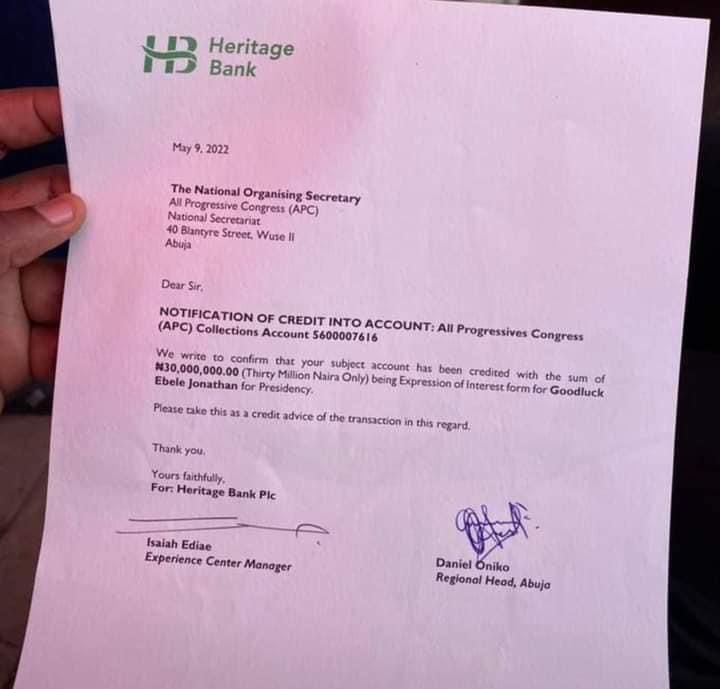 The account number of the party with the commercial bank was stated as 5600007616. Heritage Bank, in a letter dated May 9, 2022, notified APC of the receipt of the amount, the report added.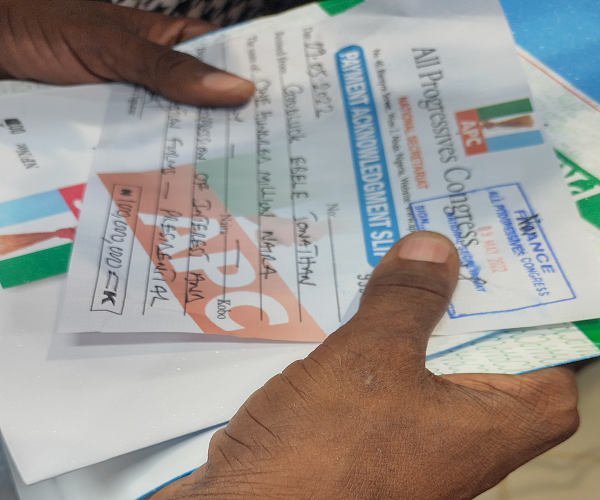 According to the report, the bank's letter was addressed to APC National Organising Secretary and was co-signed by Heritage Bank Regional Head in Abuja, Daniel Oniko; and the bank's Experienced Center Manager, Isaiah Ediae.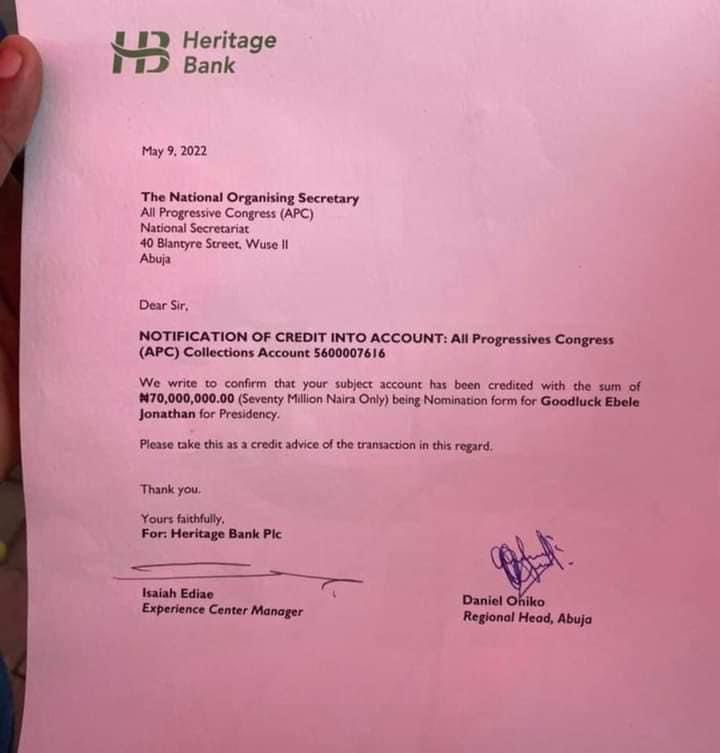 The letter was titled, 'Notification of Credit Into Account: All Progressives Congress (APC) Collections Account: 5600007616'.
It read, "We write to confirm that your subject account has been credited with the sum of N30,000,000.00 (Thirty Million Naira Only) being Expression of Interest form for Goodluck Ebele Jonathan for Presidency.
"Please take this as a credit advice of the transaction in this regard."
The report sighted by Bennievibez added that a second letter also from the bank informed APC of the receipt of N70m for the Nomination Form for former President Jonathan.
Some minutes after the pictures of the APC presidential nomination form went viral, Bashir Ahmad, a presidential aide to President Muhammadu Buhari, took to the micro-blogging site, Twitter to allege that Jonathan has defected to the APC from PDP where he contested the election in 2015.
Bashir tweeted: "So Goodluck Jonathan has dumped the opposition PDP and now member of our great party, the All Progressives Congress (APC)."
In another tweet, Bashir wrote: "With this Goodluck Jonathan's political new development, I am sure, very sure some people are currently busy digging out our pre–2015 elections' tweets to create a conversation or make a point."