"I'm scared to tell my girlfriend I love her because she can say back to sender" – Man discloses the friction between him and his babe
A man has disclosed the friction existing between him and his girlfriend especially when it comes to music and using the right language while addressing each other.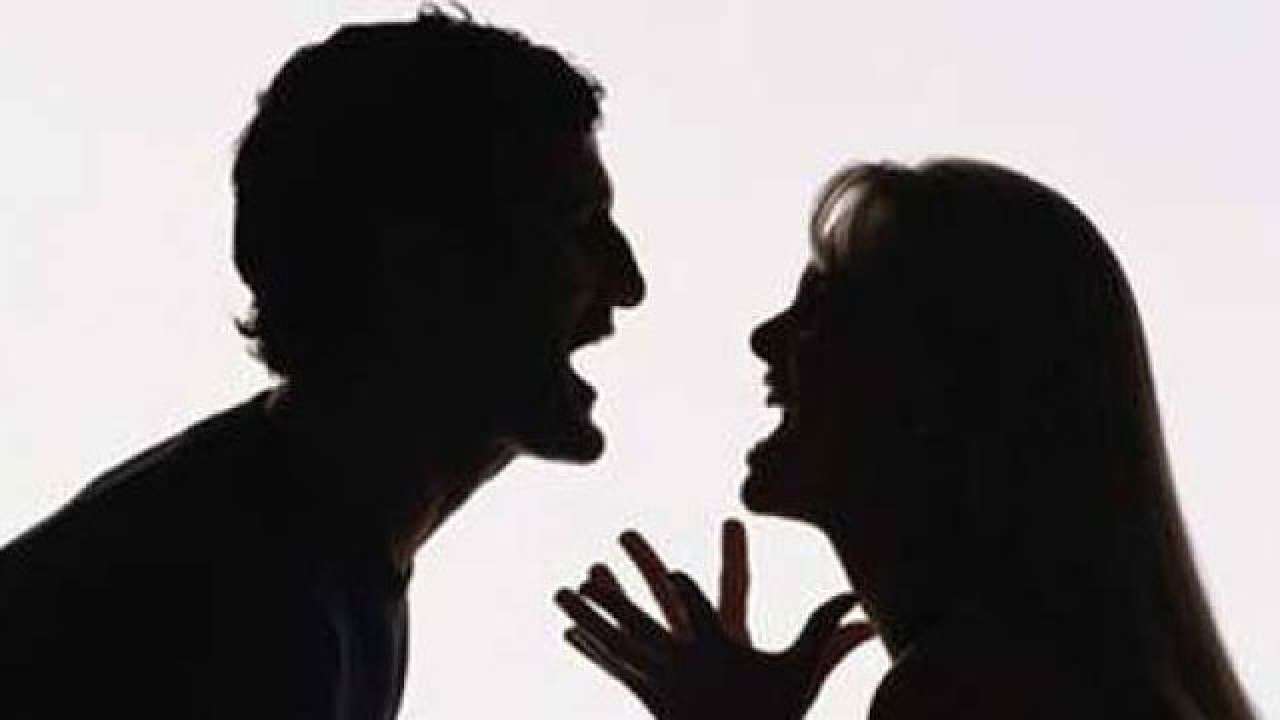 According to him;
"My girlfriend of 7 months we have issues. I like rock, classic rock, and RnB music. She loves Afro beats and Yoruba music. My mom is Yoruba but I don't speak so well. When I the type of > music I like she will say I'm dulling her mood. But joro who listens to pasuma at 3 am in the morning? She will be dancing and singing along. She says I'm forming fresh and foreign. On vats day I did this whole romance montage for her with music she said why I'm using foreign music that she doesn't know. It upsets me. She says e restrict my airflow for romance gestures. It's annoying.. I think it's her friends.
She says e restrict my airflow for romance gestures. It's annoying. I think it's her friends. I am scared to tell her I love her because she can just say back to you. Or say ko Jo She is pretty she can cook she is cool but this her over ojuelegba behavior is annoying. I am scared to take her to my friends. She may something. Every small thing e choke. Na Desmond cause am. Am I wrong for trying to change her? Should I give p? Yes the one I hate the most is when I say I'm outside her place she will reply and say o sure , tugbasski who talks like this? Not all Yorubas are like This. Save me"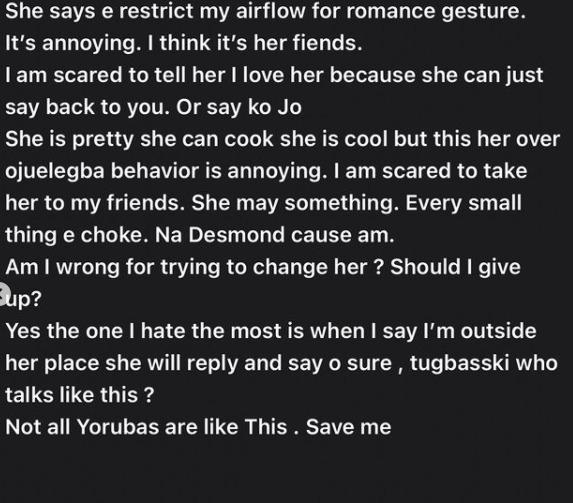 Anambra Decides: INEC To Upload Results From 5,634 Polling Units Online
The stage is ready for the 2021 governorship election in Anambra State and the Independent National Electoral Commission has expressed its readiness to upload results from the 5,634 polling units for the election today (Saturday).
The electoral body, however, revealed that the collation of results in the election would be done manually as obtained in previous elections.
The commission noted that the decision to upload results from the polling unit would help boost the confidence of people in elections and enable Nigerians to view results from polling units as voting ends.
Uploading of results was first used by INEC during the Nasarawa Central State Constituency bye-election and was also applied in the electoral process in Edo and Ondo State.
The National Commissioner, Information and Voter Education Committee, Festus Okoye, in an interview with Punch disclosed that the electoral body converted 1,112 voting points to full-fledged polling units, the total polling units in the state rose to 5,720.
According to Okoye, 86 polling units in the state would not be used during the election because INEC could not carry out batch transfers because of insecurity and the inability to carry out intensive civic and voter education.
He further stated that the Bimodal Voter Accreditation System newly introduced by the commission would replace the card readers going forward and would be used for voter registration, accreditation, and uploading polling unit results to the result-viewing portal.
He said, "BVAS allows us to use one machine for the purposes of voter registration, accreditation – fingerprint and facial authentication – and uploading of polling unit results to our result-viewing portal. So, it's a three-in-one solution. We are confident that the BVAS will perform well and it will be the dominant means of accreditation going forward.
"The commission will upload polling unit level results to our INEC result-viewing portal. We are confident that our new technological approach to elections will continue to yield results. We have trained all the ad hoc staff that would use the BVAS and the implication is that we have more or less retired the smart card reader as equipment for voter accreditation."
Okoye noted that the BVAS had been dispatched to the local government areas in the state since Thursday, adding that the commission is capable of attending to any arising issue.
The INEC Commissioner while speaking on the issue of insurance of workers of the commission noted that no commission can replace a human life, but the commission had put in place group life and accident insurance for the over 26,000 permanent and ad hoc staff deployed for the election.
He added that the electoral body required at least 25,009 ad hoc staff and when added to other categories of staff, it needed at least 26,000 but that there was a slight shortfall due to anxiety in the state.
Okoye said, "Over 26,000 ad hoc staff will be involved in this election. The staff of the commission will also be involved in the election. The commission has group life and accident insurance for all the permanent and ad hoc staff that will be deployed for the election.
"We engaged reputable insurance companies for the purpose of providing insurance cover for our staff and critical national assets.
"The security agencies involved in election security remain within the command and control of their various agencies. The Commission only compliments what the security agencies are providing."
Okoye, while speaking on the safety of Corps members, said the commission had a history of according the welfare and safety of corps members priority, adding, "We have assured them of their safety and their welfare. We will secure the Registration Area Centres. We will secure their lodges. We will protect the polling units and we will leave no stone unturned in protecting them.
"The corps members are determined to serve their nation and we are determined to protect them."