DaddyFreeze responds after actress Sonia Ogiri attacked him for berating Brymo
Nigerian OAP DaddyFreeze and actress Sonia Ogiri clashed on IG yesterday the 5th of October after the ex- berated singer Brymo for calling his senior colleague, 2Face Idibia, out on social media.
Brymo in a Twitter thread alleged that some time ago, 2face Idibia accused him of sleeping with his wife, Annie.
Freeze in a post shared on his Instagram account said Brymo shouldn't have made the allegation public. According to him, the timing for Brymo's calling out was not right.
"Brymo, in my humble opinion, saying this is wrong… haba.. And the timing too, these people have gone through a lot…

I'm not saying you shouldn't speak your truth, it's just better to let certain dogs lie, and kicking a man when he is down is also not right."
Sonia felt his post was unnecessary as he doesn't have the right to tell a person how to deal with their emotions.
She wrote
"@daddyfreeze with all due respect. Do you have sense at all? Are you OKAY? What gave you the RIGHT? How dare you judge someone's PAIN and TRUTH? Did you read well at all? Please focus on your fight with PASTORS and leave other matters alone.

So his inner peace, pains, emotional struggles and all he lost in the process doesn't matter? Or just because @brymolawale isn't in limelight NOW is that it? Oh so is okay for @brymolawale to let the sleeping dog be at his own expense? Some Nigerians should learn how to say the TRUTH when someone comes out with their truth irrespective of the person (star) involved"
Freeze saw her comment and took to his IG page to fire her. He wrote
"My response was clearly directed to Brymo, not to members of a coven of frustrated homosapiens and subliterate pillocks, looking for online carrion to sink their putrid fangs into. My message was clear, so if you find it confusing, get a rewire for your head, because your brain don dey on 'check engine' light.


And just to set the record straight, the points I raised were not directed towards being sympathetic or unsympathetic to Brymo's plight. Rather, I chose the medium to express that a more appropriate 'timing' would have sufficed, as kicking a man when he is down is impolitic in my humble opinion.


Furthermore, If he is telling the truth, then obviously Tuface made the allegation privately. So, why is he responding publicly? In doing so, he leaves himself open to suspicions and accusations.

~FRZ"
Why I Was Secretly Blacklisted From Nollywood – Joke Silva
Nigerian actress Joke Silva is one of Nigeria's most celebrated, most popular, and most prolific actresses in the industry. She has a career that has spanned more than 30 years and she has starred in a slew of Nigerian movies, television shows, and stage plays over the years.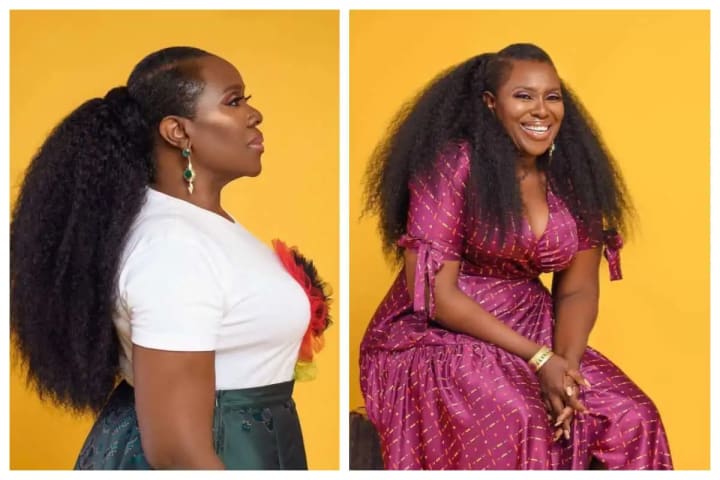 Like many actors and actresses that worked in the industry in the early 2000s, Joke Silva is now disclosing that she too was once blacklisted by Nigerian. Many Nollywood stars from Genevieve Nnaji to Rita Dominic have talked about their own experiences with getting blacklisted, and now in a new interview, Joke Silva is talking about her own experience and why she got secretly blacklisted. 
Here's the story according to Joke.
**Before reading on, please make sure to like and follow my Facebook page (Jide Okonjo) so you don't miss out on any new and interesting lists, articles, and stories that I post every single day. I have a really fun page. If you like my page, you will have fun too. So what's stopping you? Like my page and let's have fun together!
During an interview with Chude, Joke Silva reflected on that moment in her life saying:
Years ago we did this film and the producer, you know at that time, that was the time when all the marketers were getting involved in movies. And this marketer came to our house, we were living in Ikeja at the time, brought money for myself and my husband to come on this movie that they had already started shooting and they wanted us to play the parents of the star of the film. We said, 'okay why not' and the money was right there so 'okay, let's go'. Then we started shooting. It was Fred Amata who directed at the time. We started shooting and things were going a bit rocky until one day, we were waiting for the lead actress. We got on location, they told us we had to be on location by 8 in the morning and we got on location on time. We were never late. Got dressed. And we were waiting. And waiting. And waiting. Till 4 in the afternoon.

When the marketer then brings the star along with them to location, I turned around and I looked to Fred and I said 'Fred, I'm contracted to work with you for 2 weeks, I will give you 2 extra days on those 2 weeks cuz I know what location can be like. After those 2 days, if we don't finish, I'm walking'. Fred said 'I totally understand' but I'm sure he didn't believe I would do it. When those 2 days were up, we still had one scene and it was supposed to be a very crucial scene in the film. I didn't show up o! I didn't show up.

It was a big marketer at that time and this guy couldn't believe it. (He was shouting this and that,) 'get her here', I said 'get to where? Abeg'. And because of that, I was secretly blacklisted for quite a while. Mine was never announced but it was done and I really couldn't give a ****

E be like say everybody really chopped blacklisting breakfast that year o! What do you think about Joke's story and her reason for getting blacklisted? Let me know what you think by leaving a comment on my Facebook post.