Chrisland School Breaks Silence On Bullying Of Mercy Johnson's Child
Chrisland school has finally reacted to the alleged bullying of the daughter of Nollywood actress, Mercy Johnson, by a teacher in the school.
Recall that Bennievibez earlier reported that Mercy Johnson had taken to her Instagram account to condemn the actions of a teacher in her new school who was constantly bullying her daughter Purity.
She nagged that the teacher did not like her and was passing her hatred on her daughter. The Nollywood actress asked that the school authorities deal with the matter accordingly and make sure the issue was resolved.
But in a statement on Saturday issued by a member of the Advisory Board of the school, Akin Fadeyi, the school said the issue is being investigated.
The statement added that the outcome of the investigation would be made public, calling on all parties to wait for the conclusion of the probe.
It reads: "We are not unaware of the development at one of our schools which led to a social media incidence involving one of our pupils' parents.
"In other not to jump in the fray or rush to the media with half-truths which may be unjust to all concerned, we are working on every available information at our disposal to investigate what actually took place to enable us to establish the veracity of each claim and true state of things.
"This, we have swiftly embarked upon by deploying our well-tested processes to engage with each and everyone concerned, both within our internal and connected relationships.
"In the meantime, safeguarding the rights, dignity, creative capacity and sense of esteem of every child under our care, remain irrevocably entrenched at the core of our corporate ethos, even as we always keep our doors open to embrace constructive feedback from the concerned public and especially our stakeholders.
"We will communicate further with the public, once we have satisfactorily ascertained the true position of things. Permit us to express our profound gratitude to the media and all our stakeholders, for not just taking interest in this matter but for also seeking to establish balanced perspectives."
Why I Was Secretly Blacklisted From Nollywood – Joke Silva
Nigerian actress Joke Silva is one of Nigeria's most celebrated, most popular, and most prolific actresses in the industry. She has a career that has spanned more than 30 years and she has starred in a slew of Nigerian movies, television shows, and stage plays over the years.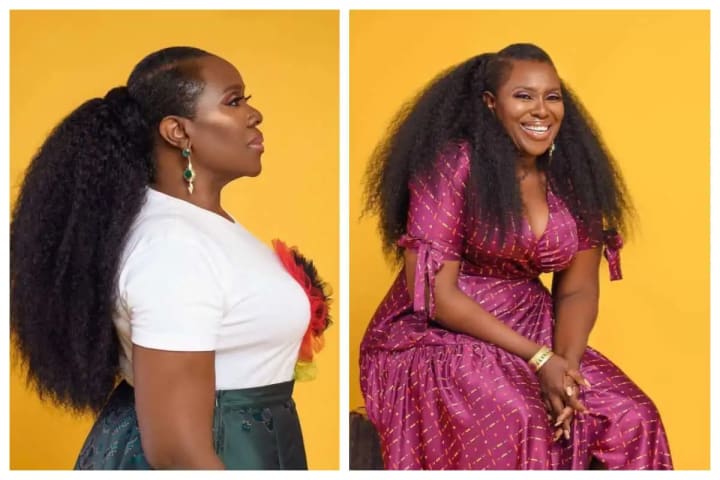 Like many actors and actresses that worked in the industry in the early 2000s, Joke Silva is now disclosing that she too was once blacklisted by Nigerian. Many Nollywood stars from Genevieve Nnaji to Rita Dominic have talked about their own experiences with getting blacklisted, and now in a new interview, Joke Silva is talking about her own experience and why she got secretly blacklisted. 
Here's the story according to Joke.
**Before reading on, please make sure to like and follow my Facebook page (Jide Okonjo) so you don't miss out on any new and interesting lists, articles, and stories that I post every single day. I have a really fun page. If you like my page, you will have fun too. So what's stopping you? Like my page and let's have fun together!
During an interview with Chude, Joke Silva reflected on that moment in her life saying:
Years ago we did this film and the producer, you know at that time, that was the time when all the marketers were getting involved in movies. And this marketer came to our house, we were living in Ikeja at the time, brought money for myself and my husband to come on this movie that they had already started shooting and they wanted us to play the parents of the star of the film. We said, 'okay why not' and the money was right there so 'okay, let's go'. Then we started shooting. It was Fred Amata who directed at the time. We started shooting and things were going a bit rocky until one day, we were waiting for the lead actress. We got on location, they told us we had to be on location by 8 in the morning and we got on location on time. We were never late. Got dressed. And we were waiting. And waiting. And waiting. Till 4 in the afternoon.

When the marketer then brings the star along with them to location, I turned around and I looked to Fred and I said 'Fred, I'm contracted to work with you for 2 weeks, I will give you 2 extra days on those 2 weeks cuz I know what location can be like. After those 2 days, if we don't finish, I'm walking'. Fred said 'I totally understand' but I'm sure he didn't believe I would do it. When those 2 days were up, we still had one scene and it was supposed to be a very crucial scene in the film. I didn't show up o! I didn't show up.

It was a big marketer at that time and this guy couldn't believe it. (He was shouting this and that,) 'get her here', I said 'get to where? Abeg'. And because of that, I was secretly blacklisted for quite a while. Mine was never announced but it was done and I really couldn't give a ****

E be like say everybody really chopped blacklisting breakfast that year o! What do you think about Joke's story and her reason for getting blacklisted? Let me know what you think by leaving a comment on my Facebook post.