BIG MAN PIKIN!!!!-Davido gifts daughter, Imade, a Dior Saddle bag worth over N1M for her 6th birthday (Video)
Afropop singer and songwriter, Davido has decided to put a smile on his first daughter's face, Imade, as he gifted her a Dior Saddle bag worth over N1M for her sixth birthday.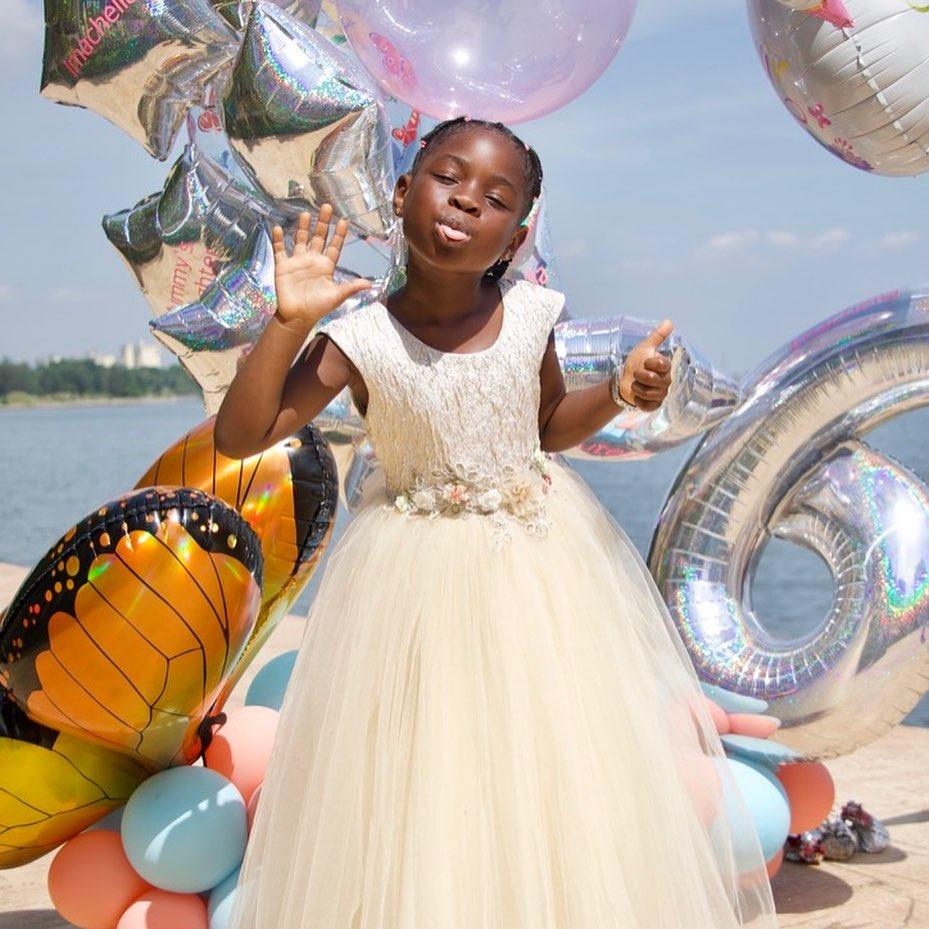 Recall that Davido took to his official Instagram handle to pen some sweet words for Imade when she turned six yesterday, May 15.
With fans and lovers of the multiple award-winning singer still gushing about the love he has for her, Davido decided to sweep their feet off the air.
Davido's kind gesture was stated via a post on Imade's social media platforms.
Imade could be seen in the video unwrapping the gift priceless father had sent to her.
See the video below:
Finally, Synagogue Church Announces Reopening Date
The Synagogue Church Of All Nations (SCOAN) has made known its reopening to all its members after 21 months of closure.
The church founded by late Prophet TB Joshua, on Friday revealed that it will on Sunday, December 5, 2021, reopen for live service.
The church added that its gate will be open for its global members who have called for live service to commence in the church.
Read Also Court Awards N52 Million To Nnamdi Kanu's Lawyer, See Why
The late founder of the church had in March 2020 suspended the regular Sunday service in the church due to the Coronavirus outbreak across the world.
TB Joshua till his death on June 5, 2021, did not commence service in the church, as he said, he was yet to hear from God.
"We will only reopen when we receive an instruction to do so from God," he had said.
SCOAN, however, in a statement on Friday said, "There has been a lot of pressure from members globally for the church to resume services after the passing of the great man of God.
"But the church's new leadership under Prophetess Mrs Evelyn TB Joshua maintained the position of her late husband that "the reopening of the church for normal Sunday services will only commence with the intimation of the holy spirit".
"And that is what is now taking place. Besides, the mourning period of God's General would have been over.
"The SCOAN has had its own fair shares of the usual leadership and succession tussles in human affairs, an avoidable situation especially in The SCOAN but for the misguided few disciples, all of whom have now retraced their wrong steps.
"A strong church member, Mr Babs Olorunwa, on the reopening said the church today has been thoroughly reorganized for better performance.
"The hand of God remains very strong upon this church with the few prayer gatherings I witnessed on the church mountain.
"I tell you categorically, God would never forsake His own. Synagogue Church Of All Nations is alive. Glory be to Go.
"The church resumption now is a response to the call of the Holy Spirit that the services begin as a manifestation of God's anointing towards the glorification of His Mighty Name at this blessed, festive season."