"99.9% of Nigerian men are not good in bed" – Relationship therapist, Soul spice (Video)
Relationship and sex therapist, Hannah Jonathan, popularly known as Soul spice has dropped a bombshell as she claims that 99.9% of Nigerian men are not good in bed.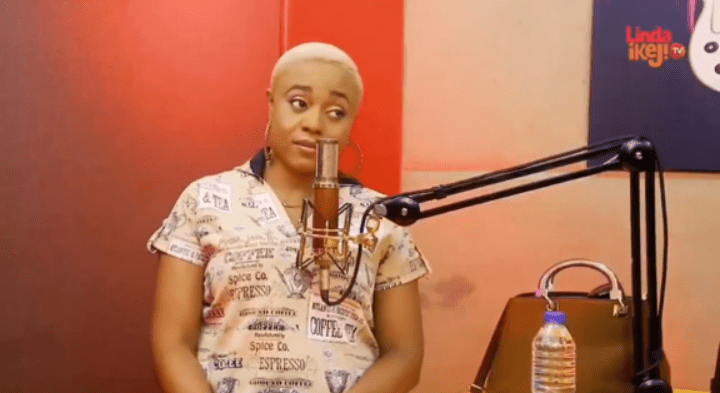 Soul Spice who graced the Linda Ikeji TV show said some men should understand that sex for women isn't all about penetration. There are some times all a woman wants is to be caressed, kissed, cuddled yet she says no to penetration.
She further reveals that even when she wants a penetration, it will be better than it's not always done in bed so it will be spontaneous.
Spice revealed that two minutes men and 30 seconds men are all perfect but the problem is meeting a woman with a higher libido makes the relationship fall apart.
NBA Hall of Famer, Kareem Abdul-Jabbar demands unvaccinated players are axed from teams before the season opener
NBA legend, Kareem Abdul-Jabbar has suggested that unvaccinated players are axed from teams before the season opener
The NBA does not require its players to be vaccinated against Covid-19 to play but referees and other staff who have close contact with players are required to be fully vaccinated to continue in their roles.
Responding to the uncertainty of some players getting vaccinated, Hall of Famer Abdul-Jabbar, 74, lambasted players who 'are unable to grasp the seriousness of the situation' and wants them axed.
'The NBA should insist that all players and staff are vaccinated or remove them from the team,' Abdul-Jabbar told Rolling Stone.
'There is no room for players who are willing to risk the health and lives of their teammates, the staff, and the fans simply because they are unable to grasp the seriousness of the situation or do the necessary research.' 
' What I find especially disingenuous about the vaccine deniers is their arrogance at disbelieving immunology and other medical experts. Yet, if their child was sick or they themselves needed emergency medical treatment, how quickly would they do exactly what those same experts told them to do?"
Erica Nlewedim blows off an admirer after he wrote a heartfelt message to shoot his shot
Erica Nlewedim publicly blew off an admirer who had been trying to get her attention on various social media platforms.
The reality star posted a screenshot of the admirer's comment to her on Instagram and told him that he has been "hounding" her on all her social media platforms. She then asked him to publicly say what he wants.
The man replied, publicly asking her out on a "friendly date". He added that he has been dreaming of her and wants to make his dreams a reality.
But Erica gently rejected him, writing: "Awww so cute, you can see me if we ever work together, or at my next meet and greet."
The man was hurt by the response and let Erica know this.
Their interaction has now gone viral and Erica is trending on Twitter.
Drake named Billboard's artist of the Decade
34-year-old Canadian rapper Drake will get the Artist of the Decade Award at the 2021 Billboard Music Awards (BBMAs).
He is the most decorated artist in the show's history, collecting 27 awards, including 12 in 2019.
Drake will be honored with the Artist of the Decade Award at the ceremony, which is broadcasting live from the Microsoft Theater in Los Angeles on Sunday, May 23.
He is receiving the award after being ranked the best-performing artist of the last 10 years, based on activity on the Billboard Hot 100 songs chart and the Billboard 200 albums tally, as well as social media data and touring revenue from Billboard Boxscore, from Dec. 5, 2009, through Sept. 28, 2019.
Some of his most impressive stats include being the only solo male with over 50 career weeks at No. 1 on the Billboard Hot 100 chart and having nine No. 1 albums on the Billboard 200 chart, the most of the decade of any artist.
The Canadian rapper is also up for 7 awards in standard categories (Top Radio Song; Top Male Artist; Top Billboard 200 Artist; Top Hot 100 Artist; Top Streaming Songs Artist; Top Rap Artist; Top Streaming Song).
At the 2021 Billboard Music Awards, which will be hosted by Nick Jonas, Pink will receive the distinguished Icon Award.
The previous artist of the decade winners includes Mariah Carey, who was presented with the honor in 1999.