A young Nigerian lady by the name Favour Mathias has gone viral on Facebook after a post she made on her wall.
Apparently, in a bid to trend, Favour made known her undying love for her boyfriend, identified as Emmanuel, promising to do abortion for his sake.
Favour who quickly changed her Facebook name to "Mhiz Fevvy" on Facebook after her post went viral, initially posted the now-viral post on Facebook yesterday, July 3rd.
According to her post, Emmanuel slept with her severally without protection, which made Favour fear that she may fall pregnant soon.
Her Facebook post reads; "I asked him. How many times did you come inside. He said just twice. I said what if am pregnant, I told him bby what if moi mum finds out. He told me den we will flush it Edidem Emmanuel dad mii. I'll do abortion for your sake. Anything for you bby even it its to leave my parents. I will do that to make you happy. I will not leave you for another guy. If not for andrew liver salr you always give me, I'll be pregnant by now."
See screenshot of the full post below;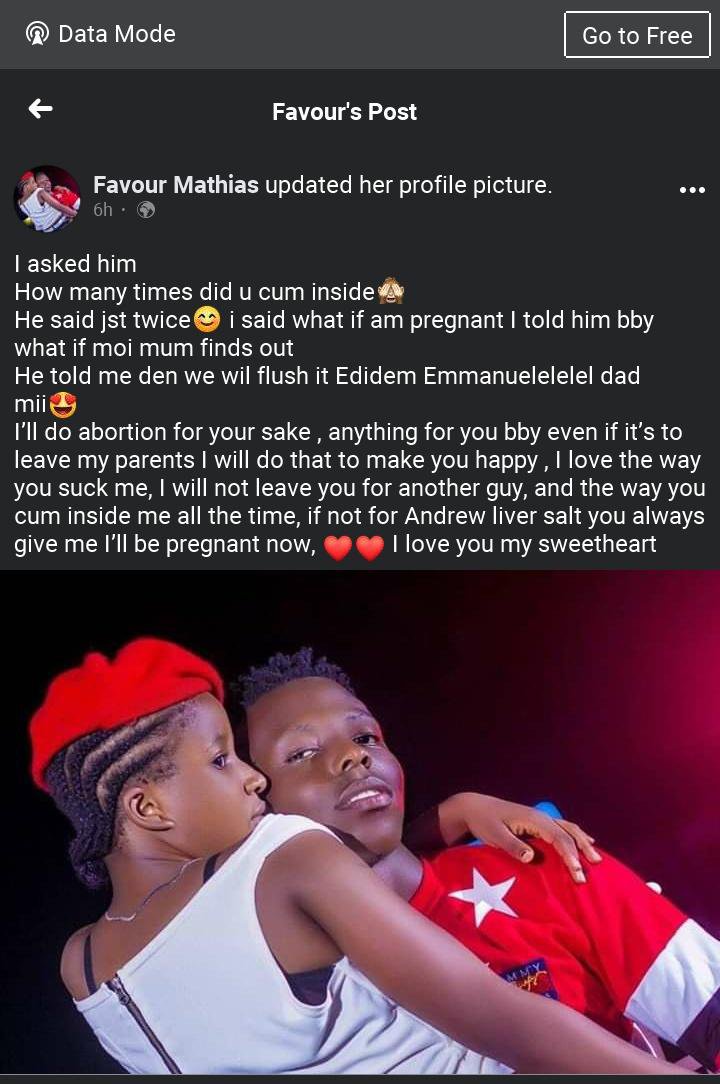 After her post went viral, Favour's post getting multiple backlash, which made her change her Facebook name from  Favour Mathias to Mhiz Fevvy.
A quick check on her Facebook page display that she has edited the post to a new caption but the post's "edit history" still captures the previous caption.
See screenshot below;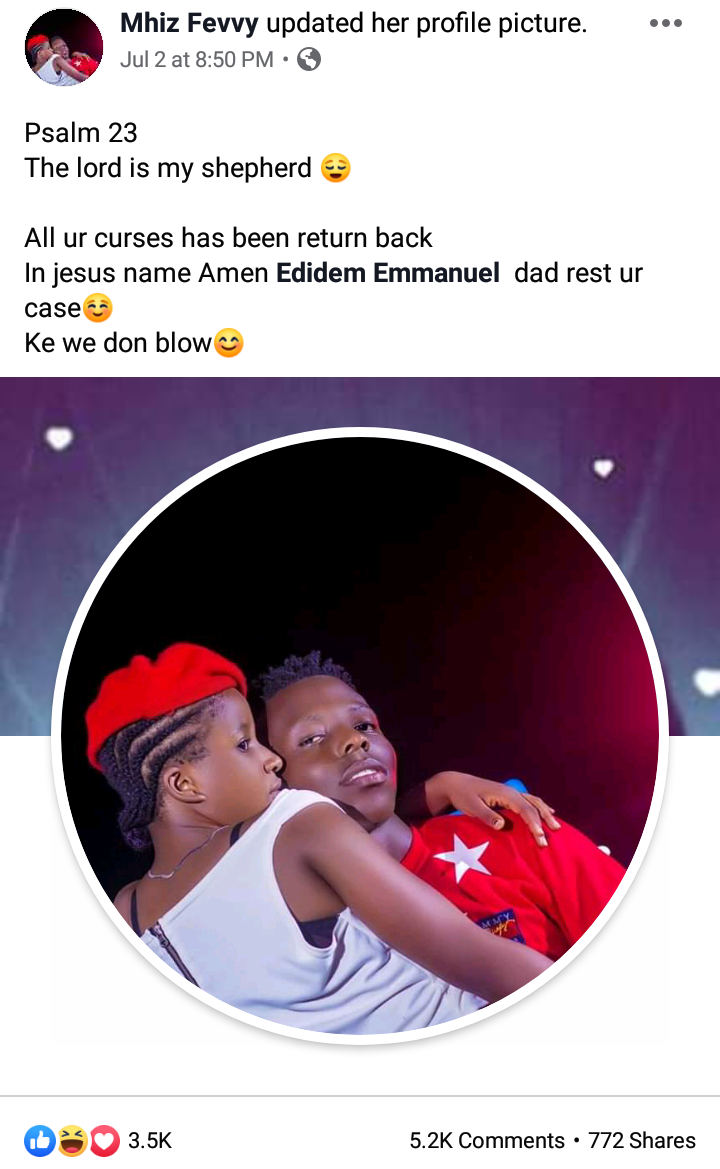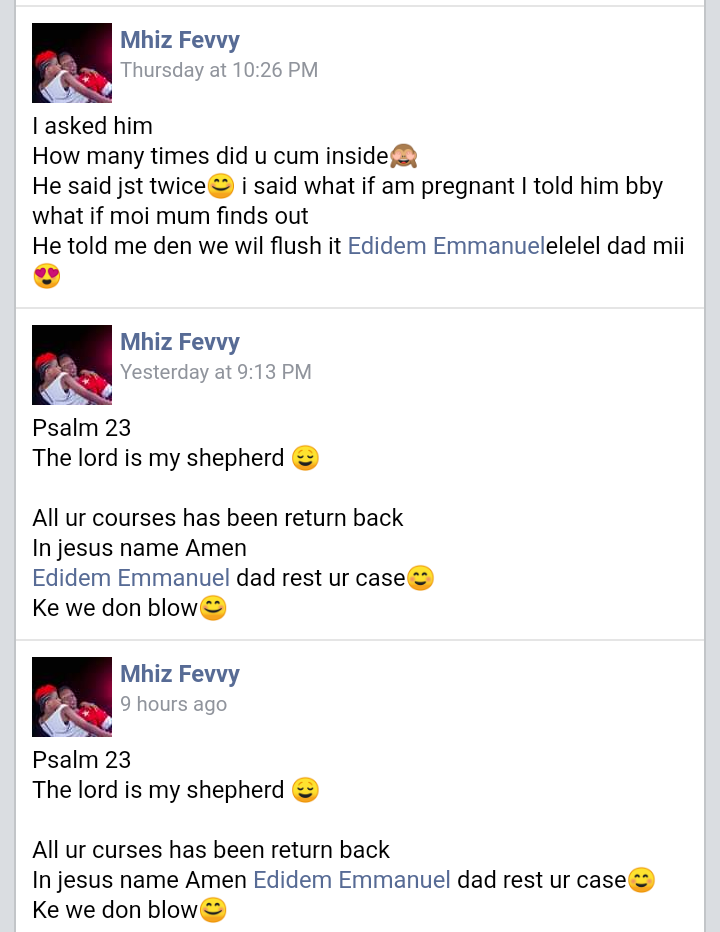 Plugin Install : Subscribe Push Notification need OneSignal plugin to be installed.