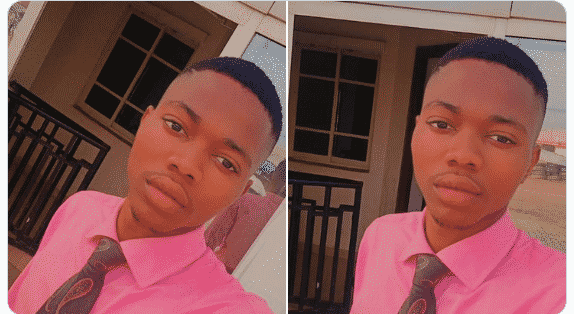 A  resentful Nigerian man has taken to Twitter to disclose one of his plans for 2020.
The young man who Is simply indentified as D_Brown, on Twitter is still pained about what his former girlfriend did to him, has set out to "revenge" what she did to him by making lots of girls cry this year.
According to him, his aim is to make twenty girls cry this year and he has made six out of his target cry already. He says they must pay for what "Nkechi" did to him.
"I don make 6 girls cry this year, my target na 20.
All of una go pay for wetin Nkechi do me last year." he tweeted.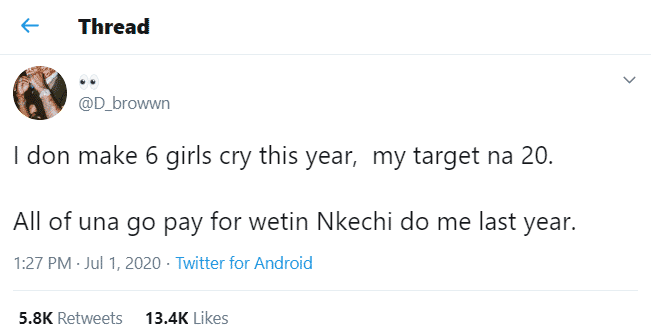 Get real time update about this post categories directly on your device, subscribe now.