Reality star, Kim Kardashian West put on a racy show for her fans as she stripped to her underwear in new Instagram photos
The 39-year-old mother of 4 appeared to be putting on just her underwear, underneath a pair of cowboy-style white leather chaps as she posed alongside a luxury car in the photos.
She wrote in her caption: 'all dressed up with nowhere to go.'
See full photos below.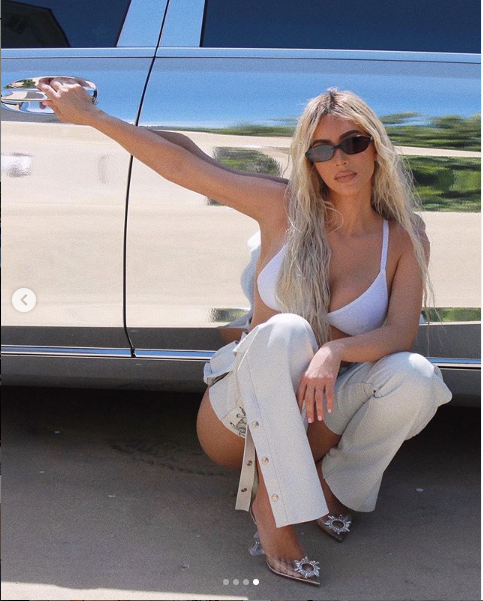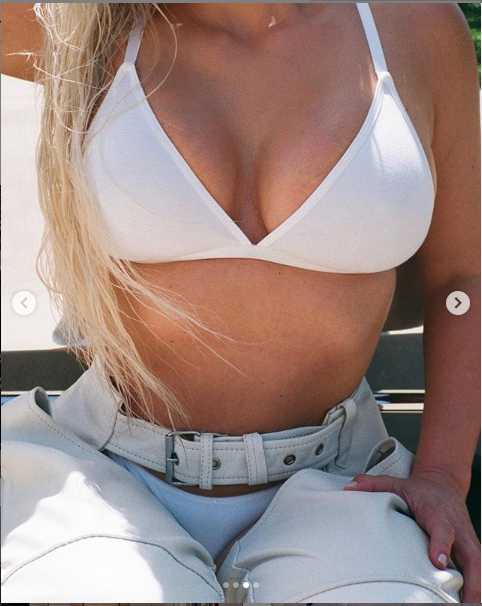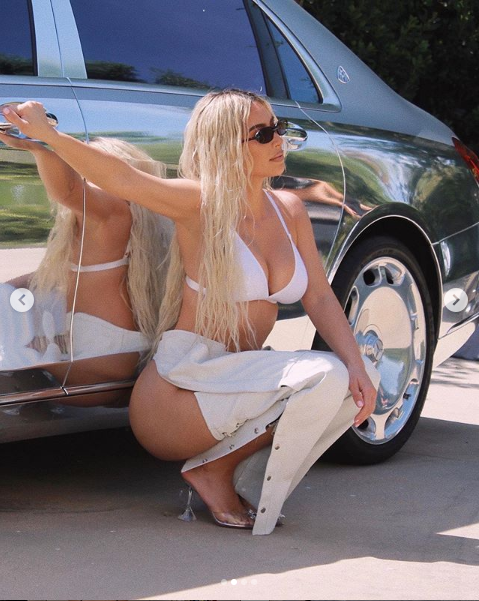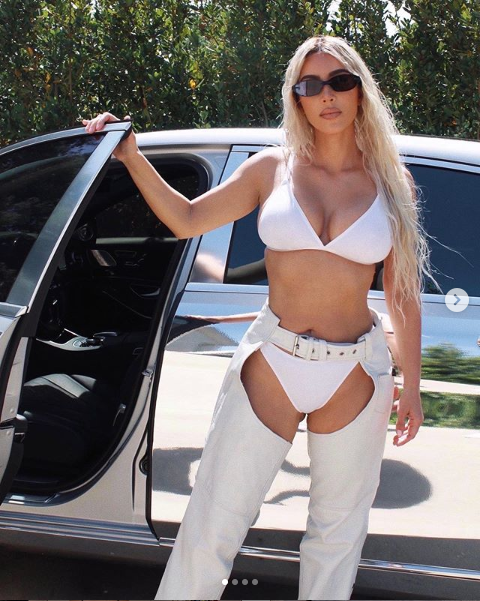 Get real time update about this post categories directly on your device, subscribe now.