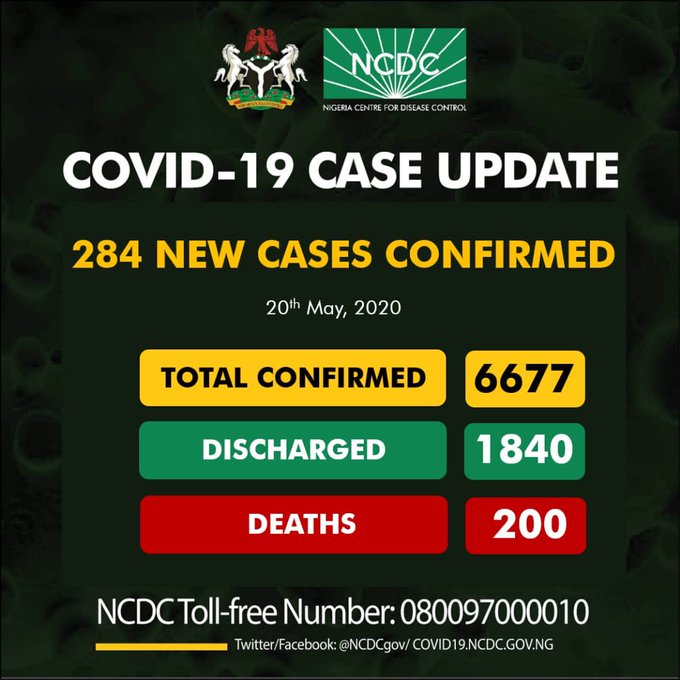 In the latest update of the Covid-19 pandemic in the country, 284 new cases have been reported as of Wednesday evening, May 20th by the mational Centre for Disease Control.
In a new update on their official Twitter page, the NCDC reports that there's new cases in Lagos, Rivers, Oyo, FCT, Borno, Plateau, Jigawa, Kano, Abia, Ekiti, Delta, Kwara and Taraba.
284 new cases of #COVID19;
199-Lagos
26-Rivers
19-Oyo
8-FCT
8-Borno
7-Plateau
6-Jigawa
5-Kano
2-Abia
1-Ekiti
1-Delta
1-Kwara
1-Taraba
6677 cases of #COVID19 in Nigeria
Discharged: 1840
Deaths: 200
A breakdown of cases by state;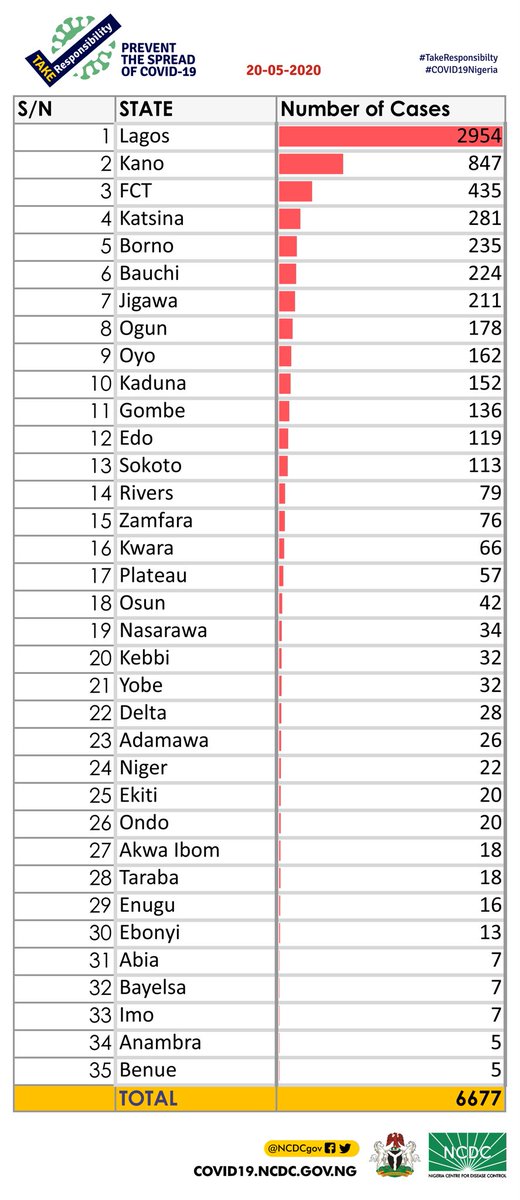 Get real time update about this post categories directly on your device, subscribe now.